To access this information (teams and pigeons), you must first follow the registration process on the site. Firstly, from the home page of the site, select "Register" and fill in your information.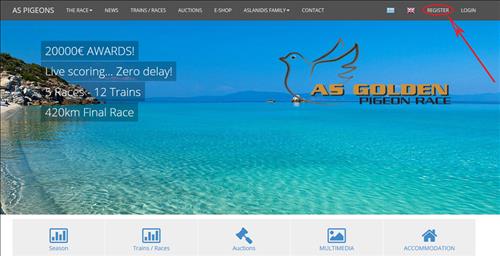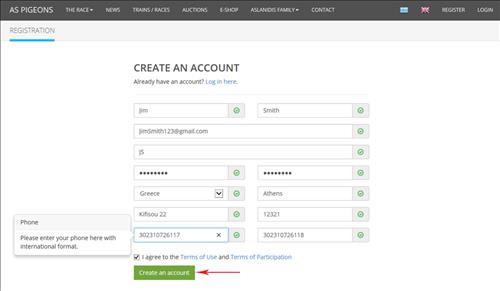 Please remember to include your country code in the phone numbers you enter! Also, note that if you own pigeons, you have to fill in the email that you stated upon pigeon delivery.
Once you have completed the registration process, you will automatically receive an account activation email. Click on the link to activate.

For the users wishing to participate in the auction process, there is an extra step of phone activation. In such case, we send a SMS with the activation code to the mobile number you provided in your account.